Home Painters in the Bay Area Consider Adding Style and Elegance with a Dark Color Choice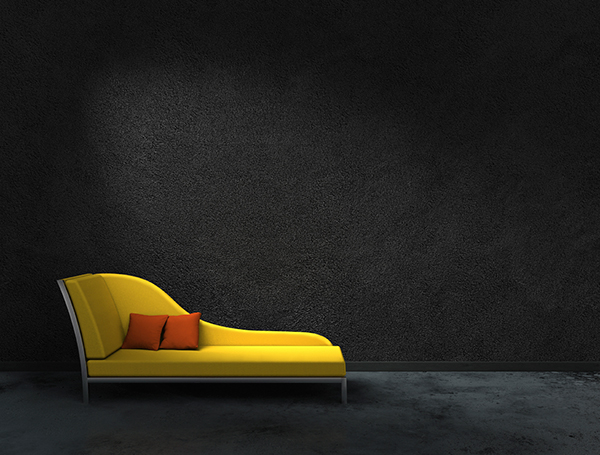 It's not every day you see this darkest of colors coating walls, doors or ceilings, but black can be an elegant and sophisticated addition to your home. Interior painters and professional designers are sprucing up living spaces with this classic and underutilized color. Walk into a room painted with black, and you'll instantly feel like you've stepped into a chic hotel suite or old Hollywood manor, if done properly. The rich and dark hue of black paint adds a touch of glam and elegance that is harder to achieve with lighter shades. If you are scared to paint an entire room black, consider just painting the doors or the ceiling black.
Black doors create strong contrast against lighter colors and can serve as a lively accent piece in colorless rooms. Black ceilings can also make the ceilings appear taller and effectively hide unwanted blemishes. When houses have open floor plans, sometimes it's harder to differentiate the separate living areas. Black ceilings can delineate hidden boundary lines within open floors.
Home painters who want to create a cozy and relaxing "hot chocolate by the fireplace" atmosphere, will love the warmth that black paint brings. Some would argue that black paint and dark colors foster a cramped and dreary vibe in a living area. When used correctly, black does quite the opposite and can actually create openness.
Black walls are also perfect for accentuating decoration pieces like wall paintings, art pieces figurines, artifacts, statues or other areas of black within a room. If you have an art piece that you want to show off, hang it against a black wall to get the jaw-dropping, "wow" affect.
For home decorators with less than perfect walls, black is your new BFF. It hides imperfections, downplays blemishes and presents an even front to onlookers. Aim to use black paint with matte finishes and avoid using glossy black paint if your walls are not completely smooth.
ColorBlast Professional Interior Painters Offering New Painting Coupons
If you want to learn other ways you can use black for home decorating, or are interested in painting your home, call the best Bay Area painting company today. ColorBlast is now offering deals to help you remove your dated popcorn ceiling or for a full exterior paint job for your home.  If you're considering repainting your home exterior or interior call us for a quote at (510) 827-9763 or send us a message online today.